End of Life Hospice Professional (Whoa!? Huh? End of life, like Death? Yup.) So then let's take a look at some of the detail behind these
Information Security Professional

That's probably how I end up spending most of my time these days, or a fairly large portion of it anyway. What's Information Security for? Well, in my line it's more like Risk Assessment, Security Compliance and keeping the business focused on requirements of how IT systems meet and provide regulatory compliance solutions to protect business and customer/partner information assets like your credit card, health records, employee records. You know... all that stuff you probably didn't want too far out in the public eye.

You've probably heard of some of those spectacular data breaches lately which have resulted in yes, your very own credit card data getting sold to some Black Hat cracker dude across the planet.

I don't know that there are many businesses which are charged with any regulatory requirements to protect your love letters and high school school angst poetry. But hey, the kinds of information security information asset protection schemes we build could be kicked in to protect those, too. We're working on keepin' your privacy and financial records and what not as private as you'd like. So that's my primary line o work these days.
Handwriting Analysis Professional

Well, yes, that's the Handwriting Analyst part of me.

One of the things about me which many people find unusual is my passion for Handwriting Analysis. I love to study, collect and look at it and that's been true for all my life, since I was a bitty one... like 7, really. A chipper lil second grader digging into the secrets of handwriting. That's a long story about paying attention in 2nd grade, but ask me sometime if you'd like to know more. I meet lots of people that way including folks who've been in my life for years... Lots of folks like to learn more about handwriting and I of course can't help but talk about it.

Handwriting expresses lots about its writer, and that's something I'm an expert at evaluating and understanding in context, whether business, personal or somewhere between the two. One of my books, THE HAND BEHIND THE WORD , is about making sense of that, in fact. Check out its web site over at http://WWW.HandBehindTheWord.com if you'd like to learn more.

<! --#include virtual="/HWGig.070627.inc" -->
End of Life Hospice Professional

Well, yes, there is that part of me who helps folks (especially those working in hospice or who individually have a friend or loved one dying) learn about End of Life process and caregiving. I wrote a book on the subject, which is used in hospices, med schools and homes across the States and several places around the world. The book is URGENT WHISPERS: CARE OF THE DYING and is available wherever books are sold or read (libraries, living rooms, etc).

And what Else? . . .

So when I'm not poring over handwriting what do I do with my time in general? I guess that depends if it's personal or business. Personally, you may meet me in a Vegetarian Restaurant or Irish Pub or quiet community coffeehouse, mom & pop restaurant or even a Starbucks in a strip mall somewhere, listening to some fine acoustic live music or watching street performers, just hanging out a bit and talking with friendly intelligent people, discussing art or politics or history or inventions or The Renaissance or who knows what? I just enjoy people and seeing what they're made of, sharing a bit of what makes up me.

Then, from the Business Vantage, you might find me doing something with one of my books, or maybe ensconced deep in the bowels of corporate America, traveling around Europe or the Americas in my consulted role of expertise on security compliance initiatives. It's not everyone's cup of tea, but I was a tea drinker long before I was a coffee drinker, and an auditor long before the Internet was born. :-)

More on Compliance and other Fun Things . . .

I mostly enjoy the travel, the companies, the adventure of learning what's new in the field. I'm sure some folks say, "Huh? How could you call that FUN!?" but hey... it's my thing. Consider that I can't understand how anyone would like to be a podiatrist or a hair stylist, and but don't doubt their commitment to their work. Everybody's got a work passion if they can find it. Hurray to those who figure it out early enough to enjoy their work. Cutting hair or playing with someone's feet as work just wouldn't be mine. But Compliance Analysis, Information Security Awareness, SOX, HIPAA, PCI... These aren't disgusting hairy toenails to me like they are to some folks. I like em. :-)

So yes, To Each His Own. May we all find our Bliss and Purpose in life. Compliance is one of mine. The last couple years have found me cris-crossing the US doing PCI Compliance gigs in Tennessee, Oregon, New Hampshire, Illinois, California, Florida and other places. And right now: mostly back in Oregon, still letting businesses know if they've got a PCI Violation. It's not always popular with restuarants to be told by an auditor/customer when the bill comes that yes, I'll pay your bill, but I'm also delivering a warning that you may be getting one for upwards of $10,000 if you don't change your ways!

But I do deliver these warnings. It's part of what I do. And where else from here? Who knows? There's always something calling somewhere and I get lots of inquiries as to would I like to come and do their InfoSec Compliance / Risk Analysis thang for them. So one never knows where I'll be next.

Compliance, you see, is one of those things I have several years' history with... policy, standards, Sarbanes-Oxley (SOX) aka SOX404 / Payment Card Industry VISA/CISP aka PCI / SAS70 / GLBA / FACTA regulatory compliance docs. Sounds thrilling, eh? :-)

But hey, it's a good match since I have a mixed background of accounting, audit, Unix systems engineering, project management, information security, technical writing, and even a bit of business law and forensics. So it's interesting and intriguing. I like to see businesses and the many government agencies I work with succeed in getting their stuff compliant. Just that sometimes it's more difficult for them to do than I think they need to make it... But that's a whole other story. :)

Oh, one side-line advantage to the greater world of my spening my time zipping around different communities doing my thing is that I end up joining and listening to National Public Radio and Public Television stations all over the place. And I visit Unity Churches all over the place, too. And the occasional Sufi Dance Community. Just another couple of my interests.

Back to the Business twist of reaching out doing new things... I say we should always consider stretching our career a bit and taking on some "odd" things when they pop up. Otherwise, we wouldn't grow as much or as quickly, don'tcha think? Follows my Life's Mission fairly well to learn, grow, share along the way.

The world of IT and business consulting is one of the major puzzle pieces of my professional life over the last few years. As a professional IT Manager, Information Security Officer, Business Analyst and Project Manager, I have spent my time on technical projects in a variety of communications businesses (and others). One common link between my books and my consulting work is that you'll notice a penchant for paying attention to the details and gleaning new ways of understanding.

The Writer Thang. . .

When I spend my time as a writer and public speaker, my primary work interests revolve around researching and producing the books I write and giving presentations to various business, radio, television, educational and private audiences about my passions and my work.

Life goes by fast sometimes, and I hardly get a chance to know what city I'm in. But then, other times I'm relaxing comfortably in my quiet little home in Oregon with the light rains quietly falling.

All in all, it's a good life. I enjoy writing, speaking, researching and all that goes into the production of a good project. The people are the best part of the job. I love to work hard on my projects, but I also know how to spend quality time with friends and family at home or in coffee shops, strolling around the city's public spaces. And even sometimes, hanging out in rainforests or quiet mountain air meeting people here or abroad, hearing stories, celebrating lives, consoling difficulties and pondering deeply what's most meaningful in life. Of course I often also take notes for whatever it is I'll be working on next.

In other news...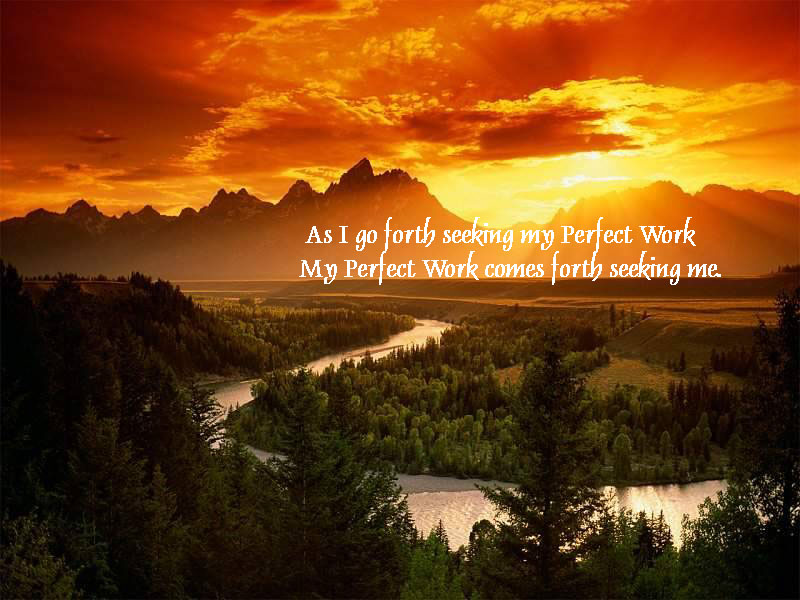 Other parts of my life are listed over in the menu at the left, something sure to roll the eyes for all but the most open minded!... ranging from my past-life work as full-time Systems Engineer, to Past Life Regressions research, to working as a Caregiving Educator, Hospice Trainer, to Handwriting Analyst to Chaplain.

My Compass . . .

In whatever it is I'm doing, in all of my various facets of life, I like to keep myself focused by bearing in mind my "Life's Compass" mission statement which I wrote out and posted in early 1996. It's something which keeps me on task and interested in all the world around me, reminding me of what's truly important to appreciate.

And for something wholly and completely serious, and a major concern to us all:
---
---
And, lastly, from the part of me who's an advocate of care of the dying:

Putting on my End of Life / Hospice Hat . . .

Do you have an Advance Directive? That's the kind of form which helps you be sure to begin the conversation about whether or not you want to have your life prolonged artificially should you one day be near death from an illness, accident or other debilitation.

If you are a resident of Oregon and would like to complete an Advance Directive, I have a form here which you can use to make your wishes known. Click here for an Oregon Advance Directive Form you can fill out. This form may be legal in other states, too, and almost certainly is better than nothing regardless of where you live. But consult your local legal service to find the best form for your locale.